Get a Beautiful Smile With Cosmetic Dentistry in Westerville, OH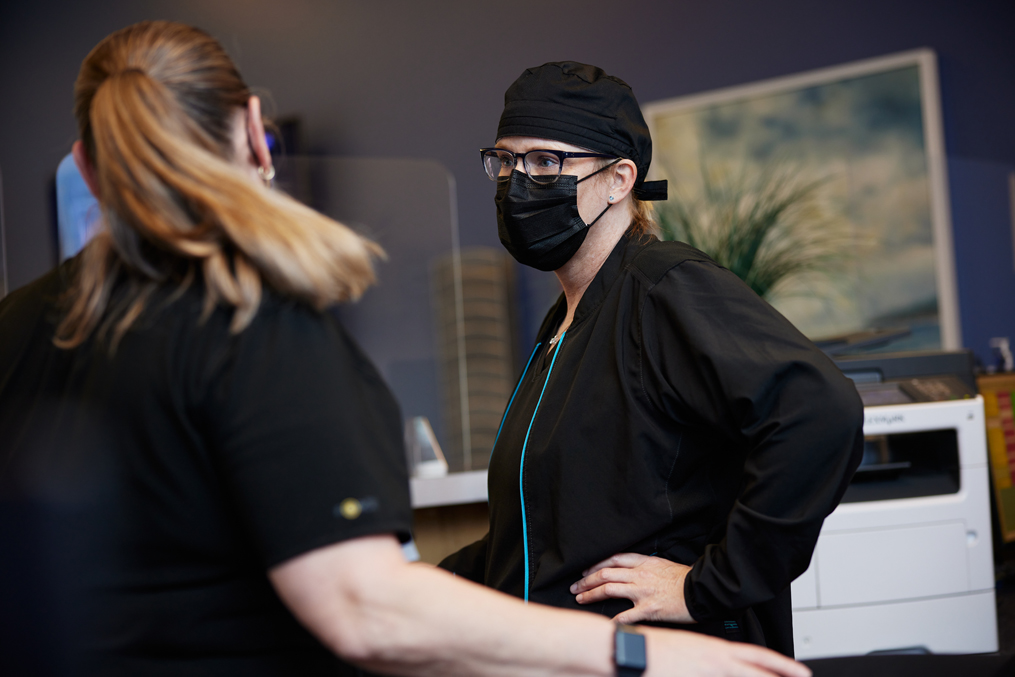 Many of us don't hesitate to invest in gym memberships, contact lenses, or designer clothes in the aim of looking more attractive. And while these efforts can certainly change our appearance, they also help to keep us strong and healthy. Exercise keeps your body fit, regular eye appointments help you know how to care for your eyes, and so on.
Some might think that efforts to look physically attractive are shallow, but the reality is that most of these efforts go toward keeping us healthier and stronger. Though an improved appearance outside of the health benefits is certainly a nice perk!
This same policy is true for cosmetic dental treatments. Your smile is an important social asset; more than 99 percent of respondents to an American Academy of Cosmetic Dentistry survey said so! Cosmetic dentistry can make a big impact on your appearance and an even bigger one on your overall oral health.
What Can Cosmetic Dentistry Do for You?
Cosmetic treatments with our team at Just Smiles in Westerville, OH, will accomplish the following:
Enhance your smile. Our number one goal is to provide you with the beautiful smile you've always wanted.
Increase confidence. An attractive, well-formed smile can increase your confidence in both social and work settings.
Help you feel and look younger. Whiter, brighter smiles can give you a youthful appearance.
Strengthen and protect your teeth. Many cosmetic treatments are designed to protect and strengthen your teeth as much as they are to beautify them.
We offer the following types of cosmetic dental treatments:
Teeth Veneers.
Dental Bonding.
Invisalign Clear Aligners.
Gum Reshaping/Contouring.
Teeth Whitening.
Smile Makeover.
To discuss your options, schedule a free consultation with one of our cosmetic dentists in Westerville, OH. They'll help you determine which treatments are right for your smile. Call Just Smiles at 614-392-7109.
Hide Smile Flaws With Teeth Veneers or Dental Bonding
Teeth are susceptible to damage and flaws, just like any other part of the body. If you have stains, chips, or gaps, you might feel self-conscious about your smile. We're here to tell you that you don't have to anymore. Thanks to our cosmetic treatments like teeth veneers and dental bonding, you can have these flaws covered up and protected.
Get a smile you're proud to show off with one of these cosmetic dental treatments:
Dental Veneers. Dental veneers are thin shells of porcelain or composite resin that cover the front surfaces of your teeth. These teeth veneers can change the color, length, and shape of teeth, as well as conceal imperfections. At Just Smiles, you can choose from several different kinds of teeth veneers, including ones that require little modification.
Dental Bonding. Our dentists apply layers of tooth-colored resin to your teeth to hide flaws. This affordable treatment can be completed in a single office visit. You should consider dental bonding if your teeth have small flaws that can be easily fixed or if you have teeth that need more reshaping than what dental veneers can provide.
Both of these cosmetic dentistry methods are tried and true, proven to transform your confidence in your smile as much as they can transform your smile itself.
Get a Straight Smile With Metal-Free Invisalign
Many people would like to straighten their teeth, but they can't imagine wearing braces. If you're one of the many who would rather do without the sharp brackets and metal wires, consider Invisalign aligners.
Invisalign treatment uses clear plastic aligners instead of metal brackets and wires to give you a straighter smile. Unlike braces, Invisalign aligners won't affect your diet or your oral hygiene; you can remove aligners for meals and to brush and floss teeth.
Other benefits of Invisalign include:
Transparency. You can safely wear your clear aligners around town, around friends, and at work without fear of people noticing. This might seem like a trivial thing, but you truly won't have to worry about being self-conscious about straightening your teeth.
Comfort. Invisalign aligners are more comfortable than traditional metal braces. You won't have to deal with raw gums or sensitive tissues of the mouth getting scraped by metal wires and brackets.
Smile Improvements with Gum Reshaping/Contouring and Teeth Whitening
We've got other ways for you to improve your smile too, including:
Gum Reshaping/Contouring: Some patients deal with particularly "gummy" smiles, which means their gum lines come down far over their teeth. We can correct that with gum reshaping and contouring. We can even use the gum contouring laser to carefully and precisely adjust the shape of your teeth if there are any that aren't quite right.
Teeth Whitening: You'll get a brighter smile whether you choose a whitening treatment in our office or in the privacy of your home with our take-home whitening kits. Whitening agents react with discolored tooth molecules below the surface of your teeth, breaking the bonds that hold them together and brightening the color of your teeth.
We Care About Your Comfort
We use state-of-the-art dental technology at Just Smiles in Westerville, OH, that makes it possible to conduct your cosmetic dental treatments faster and more effectively. Our dentists use tools like lasers and scanners for digital teeth impressions to ensure your cosmetic dentistry procedures are as comfortable as possible.
Transform Your Smile With Our Smile Makeovers
Many patients could benefit from having multiple cosmetic dental procedures done. You can combine dental bonding, teeth veneers, or any other combination of our cosmetic dentistry treatments to create your very own smile makeover. We will work closely with you to determine the perfect method and plan for treatment so your makeover gives you the exact results you want.
Get Great Cosmetic Treatments From Our Skilled Dentists
Cosmetic Dentistry FAQs
What is the best option for replacing teeth?
Dental implants are the most durable and longest-lasting option for tooth replacement. Other options like dental bridges or dentures are less reliable and may provide less strength and comfort.
How long does teeth whitening last?
Teeth whitening can last up to 3 years or as little as 6 months. The longevity of your teeth whitening will depend on your lifestyle habits, your care for your oral health, and tobacco use.
What does cosmetic dentistry fix?
Cosmetic dentistry can fix broken, cracked, or missing teeth, receding gums, overbites, and stained or discolored teeth. Cosmetic dentistry aims at fixing flaws in your smile.
Does insurance cover cosmetic dentistry?
Insurance typically does not cover cosmetic dentistry. However, some dental plans may cover partial cost if the primary purpose is to fix a structural issue.
Contact Us Today to Discover More About Cosmetic Dentistry
If you're interested in cosmetic dentistry, call 614-392-7109 or use our convenient online form. Our Westerville, OH, dentist office is near Hoff Woods Park, and we're excited to serve patients in the area with the highest quality cosmetic treatments available. Get in touch with us today.