Whole Mouth Dental Implants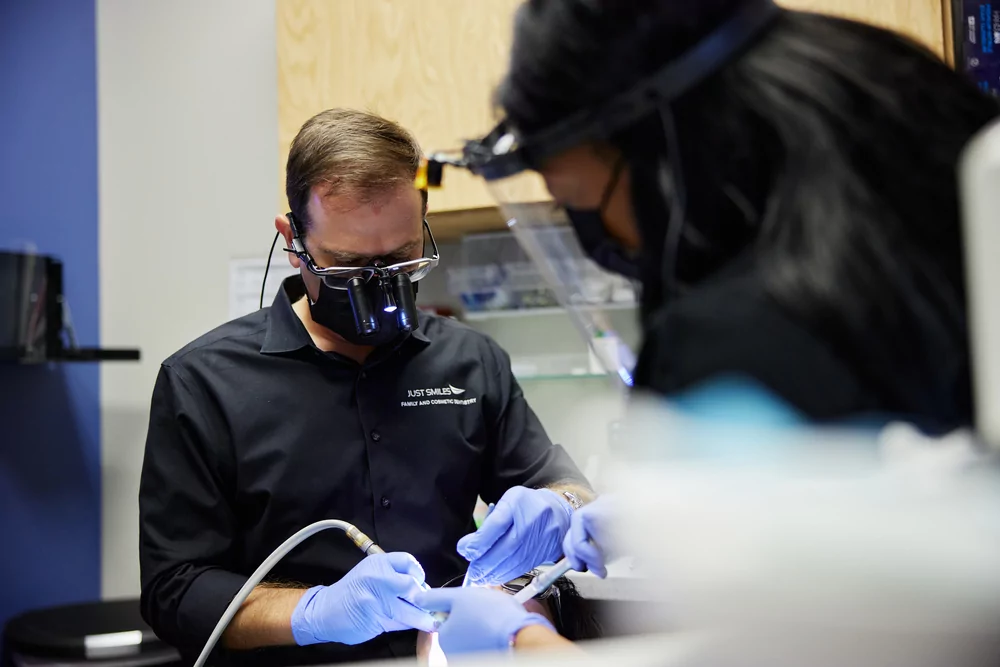 If you have several missing or failing teeth, you might think implants can't help. Perhaps the many gaps in your smile have started to wear away at your confidence, or your teeth have started to shift into the empty areas. Maybe you've become disenchanted with the idea that your teeth can be fixed at all! After all, what is one new, shiny tooth, if the rest of your smile still needs attention? At Just Smiles General, Cosmetic, and Implant Dentistry in Hilliard, we have good news: we can replace 4-6 teeth at once with whole mouth dental implants, also known as full-arch dental implants.
Filling out one whole arch of teeth can improve your smile in a few visits. This stands in stark contrast with single implants, which are only surgically installed one at a time and only replace one missing or cracked tooth. With this advanced dental procedure, your jaw will be able to support dentures and other implant-supported restorations with ease, providing you with structure and support. What's more, you'll be able to fully enjoy life with the confidence of a consistent smile and the reliability of a strong bite force!
What Are Whole Mouth Dental Implants?
Whole Mouth Dental Implants, also referred to as Full-Arch dental implants, might be different than single implants, but they work in very much the same way. Firstly, our team will install titanium posts in your jaw that can support a set of implant-supported dentures. Once the implants are in place, we will use the structural support they provide to install a full arch of replacement teeth. These sturdy, top-of-the-line restorations offer more structure than traditional dentures. They can restore the vitality of your smile, rejuvenate your facial aesthetics, and give you back your confidence.
The Benefits of Whole Mouth Dental Implants
Single implants are perfect for minor damage. However, a smile sometimes needs more support and structure than one simple replacement tooth can provide. Whole mouth dental implants don't only replace missing teeth; they provide overall structural support for your jaw, which also prevents damage to other teeth. This means they are both a solution for your current issues, and an investment in your future dental health.
With this combination of whole mouth dental implants and implant-supported dentures, you can:
Completely restore a full arch of teeth
Imitate natural teeth perfectly
Drastically improve chewing ability
Eliminate the need for messy adhesives
Greatly boost confidence
Prevent facial sagging and bone recession
Why Choose Just Smiles?
If you're wondering whether a full-arch dental implant procedure is right for your specific oral issues, wonder no more. Your smile deserves a blank slate, and you can achieve it with full-arch dental implants. We encourage you to contact our office immediately!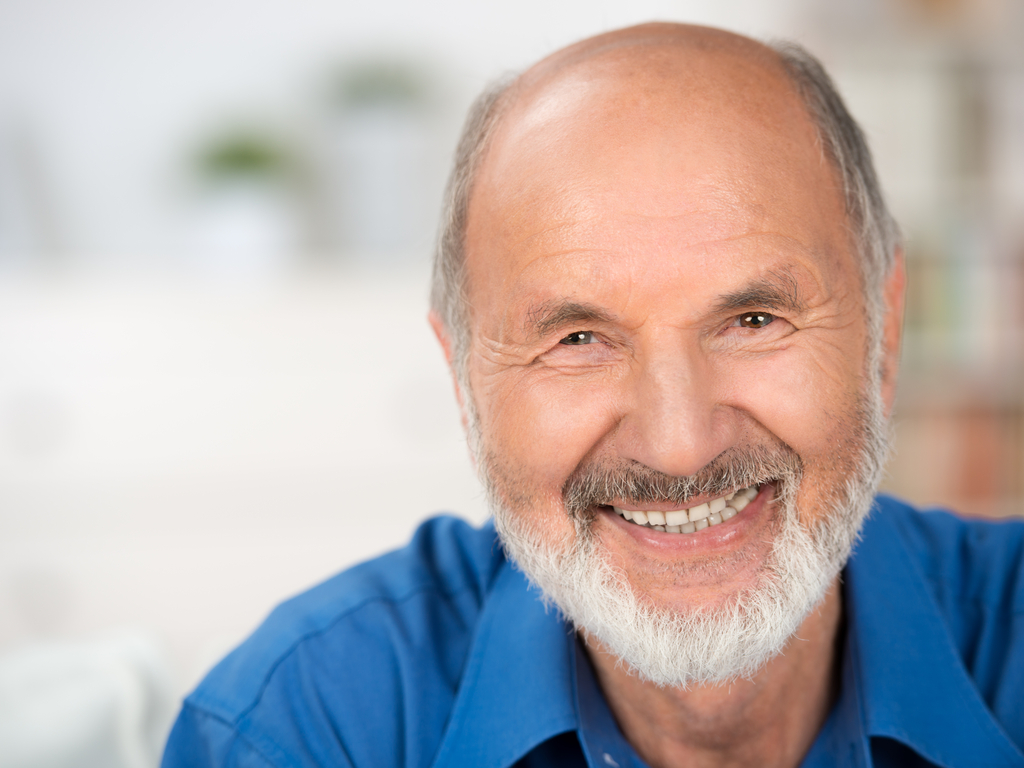 We are ready to listen to any dental questions you have, as well as any issues you might be interested in treating. Once you arrive, we will sit down and analyze your dental needs. With your specific requirements in mind, we will design a customized plan based on host of treatments we offer. These include All-On4®, and other procedures that can help you restore a large portion of your smile quickly and easily.
However, what really makes our services special is not merely a long list of cosmetic and restorative dental options. We also rely on a highly-trained team of dental professionals who excel in direct communication and dental care. From our informative receptionists to our expert dental hygienists, every team member focuses exclusively on providing patient-centered care to our patients.
We are always ready to communicate your options clearly and directly, so you and your loved ones can make an informed decision about our services.
Frequently Asked Questions
Q: How many teeth can full arch dental implants replace?
A: Full arch dental implants can replace an entire arch, whether it's the upper arch or lower arch. We can even replace both, for a brand-new smile!
Q: Am I able to chew normally after my procedure?
A: Dental implants restore your complete bite force, which means you can eat and chew to your heart's content, following your healing period.
Q: How long does the process take?
A: This depends on the patient and the extent of the restoration. On average, it takes 2-3 months to complete the restoration, with plenty of time allotted to healing.
Q: How long do full arch dental implants last?
A: When properly cared for, full arch dental implants can last a lifetime.
Q: How much pain is involved?
A: Though the procedure is lengthy, we will make sure to minimize any discomfort during your treatment. If you're nervous about pain management, read more about our sedation options.
Q: How much do full arch dental implants cost?
A: Every situation is different, but our team will sit down with you and discuss our options to make sure the treatment fits your budget and needs. Read more about our financing options.
Related Pages